Toronto, ON (January 1 2023) – Links2Golf Network, the world's premier golf network, is celebrating an outstanding finish in 2022, having experienced significant growth to its number of participating Network Clubs.
The number of Links2Golf Network Clubs situated across North America, Europe, Australia, Japan and South East Asia has increased by almost 200 venues last year and is now comprised of 850+ clubs across 54 countries. As a result, a total of 250,000 golfers are now able to enjoy access and reduced rates at some of the world's finest golfing venues. They will do so to an even greater extent in the future as L2G believes its goal of 1000 participating network clubs by year end 2023 is very achievable.
Among the prestigious clubs to join the network this year are: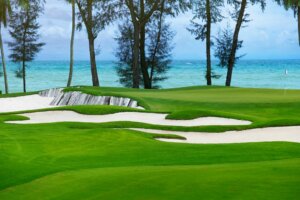 Aquella Golf & Country Club, Phang Nga Thailand – Situated on the stunning Andaman Sea coastline in Phang Nga province, Aquella Golf & Country Club has set a new benchmark for luxury living, sport, and recreation. The stunning complex has grown out of 1.8 million square meters of the Kingdom's most breathtaking landscape with an uninterrupted private beachfront stretching over two and a half kilometers.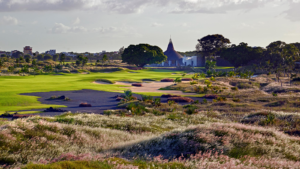 Mont Choisy Le Golf, Port Louis Mauritius – Set in the breath-taking northern region of Mauritius, Mont Choisy Le Golf is one of the island's most popular golf courses. Besides being the North's one and only 18-hole championship course, it also features unique Mauritian landscaping and black volcanic rock outcrops.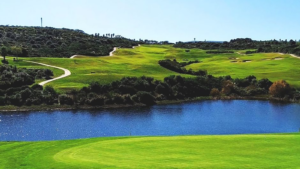 La Hacienda Alcaidesa Links Golf Resort – European Tour Destinations, SAN ROQUE, Spain – The new Links Course, has one of the best views of the entire municipality of San Roque over the Mediterranean and is the only Links-style course in southern Spain. The resort has undergone a comprehensive renovation of the Links course as well as the construction of a five-star hotel and joining the network of European Tour Destinations.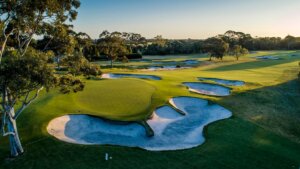 Spring Valley Golf Club, Victoria Australia – The course is held in high regard by golfers and golf writers alike and was consistently ranked in Australia's top 50 and in the top 10 metropolitan Melbourne courses by Golf Australia and Golf Australian Digest magazines.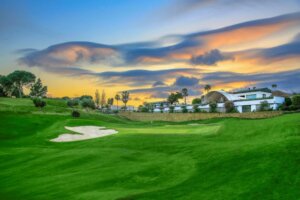 La Cala Resort, Malaga Spain – Golf World Top 100 ranking places La Cala as the Best 4 Star Resort in Spain and 13th overall in a list of Europe's Best Golf Resorts.
La Cala Resort is an outstanding Golf Resort in Mijas, Costa del Sol, located only 30 minutes from Malaga International Airport and 20 minutes from Marbella. La Cala is one of the finest golf resorts in Andalucía with 3 superb championship courses with spectacular views to the Sierra de Ojén and Mediterranean Sea.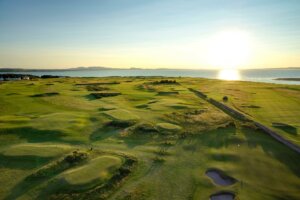 Craigielaw Golf Club, East Lothian United Kingdom – Nestled amongst the great golfing coastline of East Lothian and only 20 minutes from Scotland' capital city Edinburgh. Host to many Amateur and Professional events including the 2018 & 19 Scottish Seniors Open.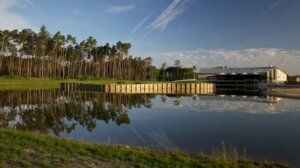 Penati Golf Resort – Legend Course & Heritage Course, Šajdikove Humence, Slovakia – The resort has two 18-hole courses: the Nicklaus Design Legend Course and the Heritage Course. Located in the protected landscape area of "Záhorie", amidst pine forests of Little Carpathians on land interspersed with white sand dunes, this nature-friendly resort integrates perfectly with the surrounding natural environment and offers a unique and authentic experience in western Slovakia.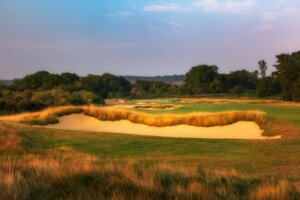 The Caversham, Berkshire, England, United Kingdom – The Eyston Course is a fantastic championship course located just outside Reading, the pristine fairways and spectacular views make for golf only England can provide.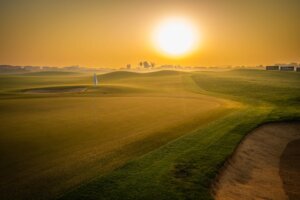 Madinaty Golf Club – Troon International, Cairo Egypt – The course is meticulously designed by the magnificent Robert Trent Jones Jnr. It consists of an 18-hole championship golf course and the first active 9-hole footgolf course in Egypt. Egypt's best golf Course 2021 and 2022 from World Golf Awards.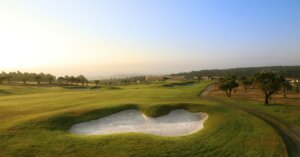 Guardian Bom Sucesso Golf, Óbidos Portugal – The fantastic 18-hole golf course extends along the BOM SUCESSO RESORT, on a rugged slope, surrounded by the Óbidos Lagoon, offering a unique and fantastic view of the lagoon and the Atlantic Ocean.
The course occupies an area of ​​over 60 hectares and is surrounded by a stunning landscape with Mediterranean vegetation, some exotic species and where hundreds of secular olive trees, camellias, azaleas and magnolias have been planted, offering a unique setting for this golf course.
Truly international in scope and with a footprint across five continents, the opportunities for network clubs and their members has never been greater.
"We are pleased with our progress in 2022 and look back proudly upon a very notable year," said Richelle Nemeth, Chief Operating Officer of Links2Golf Network.
"A number of international partnerships have allowed us to extend new opportunities to the members of Network Clubs to play golf in some of the most exciting destinations worldwide. Our recent growth is testament to the acceptance of our network model among ownership groups and golf club management, and current momentum shows potential for further growth as we continue to add value to their memberships."
About Links2Golf Network
Links2Golf Network operates the world's most comprehensive reciprocal golf course network. Links2Golf Network provides access to a broad collection of exceptional golf clubs worldwide. Since 2012, the Links2Golf Network of Reciprocal clubs has grown to over 850 properties located in 54 countries around the world. The Links2Golf Network serves a population of over 250,000 network golfers from participating clubs and resorts.
The main feature of a Links2Golf partnership is the ability to offer reciprocal access to their own members while generating revenue in need periods. Links2Golf manages the turnkey program through its North American call center, which requires no effort from the club to implement. Members will be able to use the benefit within two weeks after club joins the program.
By doing so, L2G gives partner clubs and resorts the chance to enhance the value of the golf membership and promote dues line retention. Additionally, it serves as a compelling sales tool for potential new members.
Media Contacts:
Links2Golf, Richelle Nemeth, +1 437 747 6300, rnemeth@links2golf.com